AZGem Gems
December 2011
---
The World's Most Useful
Gem & Jewelry Monthly Newsletter
---
Written by Carolyn Doyle for customers of
The Dorado Company
and other visitors to the azgem.com website who subscribe.
~~~~~~~~~~~~~~~~~~~~~~~~~~~~~~
Share this newsletter with friends and co-workers by printing or forwarding it to them in its entirety.
~~~~~
Sign up for a free subscription to the AZGem Gems monthly newsletter.
To enquire about gems or jewelry...

~~~~~
Back issues of the AZGem Gems newsletter can be accessed by clicking here.
Usable Gems... and a little opinion.
Topaz Gems Have Beauty and History
Topaz gems have beauty and history. The beauty is readily apparent and the history is interesting. This gem has, as they say, stood the test of time. It is named in ancient texts, including the works of the Roman naturalist, Pliny The Elder, who died in 79 AD. Although he called it chrusolithos, he described the yellow variety of this gem. The term chrusolithos literally means "gold stone."
Topaz gems have beauty and history is an apt title to this month's article. I receive questions about this lively gem and its use as a birthstone. Some of the birthstone uncertainty can be attributed to the various birthstone lists.
Basically, birthstones are a marketing device. The two primary lists are the traditional, and the modern. Both lists are complicated by the fact they also list alternatives. For instance, tanzanite, turquoise, blue zircon, and blue topaz are all acceptable as the December birthstone... depending on the birthstone list you consult. My personal favorite is blue topaz.
Yellow topaz is the traditional November birthstone. However, citrine and imperial topaz are alternatives.
Imperial topaz is somewhat rare. Also known as precious topaz, the most important mines are in the state of Minas Gerais, Brazil. At retail, imperial topaz is rather pricey.
Topaz occurs in several natural colors, including yellow, orange, pink, red, purple(ish), blue, brown, gray, and colorless. The gem is also amenable to treatments that produce a variety of colors.
Colorless (or white) topaz is sometimes found in large sizes with few imperfections. These crystals often get a color treatment and are faceted to produce rather large gems. The pink gem below is almost twenty carats. The red stone at the end of this article is twenty four carats.
White topaz is not always color treated. A faceted colorless topaz gem is often employed in stud earrings, pendants. and other jewelry pieces. These gems are often worn is on-stage "bling" by Las Vegas entertainers.
Topaz gems have beauty and history... and they make gorgeous jewelry at affordable prices. These gems have maintained their popularity through the ages because they are lively and beautiful.. Hardness, durability, availability, and other attributes combine to make this a great jewelry stone.
Photo Information
Top - Topaz crystal specimen
Next - Swiss blue topaz, cushion shape, 8.64 carats
Next - Imperial topaz, oval shape, 9.58 carats
Next - Hot pink topaz, trillion shape, 19.29 carats
Next - White topaz, round shape, 6 mm
Next - Red topaz, oval shape, 2410. carats
Below - Gem Special Offer - Imperial topaz pair
Next - Christmas special, 14 karat gold settings, 7 mm
Next - White zircon matched pair - final month for this special offer
Next - Emerald and Diamond tiara recently sold by Sotheby's
Lower -Graceful open heart pendant with gemstone.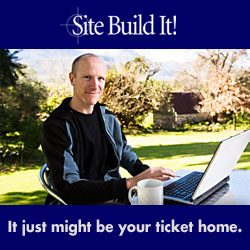 A Google search using keywords such as opal doublet or opal play of color can return some very interesting information and websites.
Gem Offer
Readers have requested that I offer a special deal on a different gem, or occasionally, an easily affordable finished jewelry piece in each newsletter.
We keep gem prices low by buying quality gemstone rough worldwide, and having the rough material cut by our gem cutters in Asia.
Because of the holiday gift-giving season, this month we are listing three special offers... a petite pair of imperial topaz trillions, 7 mm stud earrings, and a pair of 6 mm white zircons.
Gem: Imperial Topaz
Shape: Trillion
Number: 2 - Matched pair
Size: 1.35 carats total weight, 5.9 mm x 5 mm
Price: $27.00
Send me an email (with anti-spam) and tell me that you want this fine gem.
Gem: Blue Topaz (or Garnet, Citrine, Paraiba Topaz, Amethyst, Oro Verde)
Shape: Round
Metal: 14 karat yellow gold
Number: 1 pair
Size: 7 mm
Price: $68.00 per pair (that is $20 off the regular price)
For those who missed out on the April special, I now have received several matched pairs from the cutter. The April feature was a matched pair of 6 mm round, flawless and colorless (white) zircons, the recognized natural substitute for diamonds. The price is only $32.00 per pair.
The zircon offer will be available through Christmas... unless they sell out earlier.
Gem Industry News
Emerald Ear Pendants Bring Record Price At Christie's
A pair of emerald and diamond earrings set a new record for the category (pairs of emerald ear pendants) at Christie's Hong Kong auction on November 29th.
The pair of 25.38 and 23.12 ct. cushion-shaped Colombian emerald earrings sold for 4 million USD, or $83,000 per carat.
Jewelry Dealers
Sell, Sell, Sell
The season has arrived!
The Christmas sales season is upon us. This is where many jewelry dealers make the most sales of the year. You should be working with your existing customers and asking them to refer new customers to you.
When someone does send you a new customer... reward them!.
An ailing economy isn't a deal killer when you offer quality, service, and low prices on beautiful jewelry and loose gems.
Be The Quality Jewelry Discounter.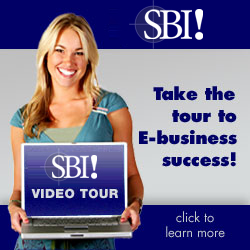 Jewelry Dealers Program
Do you enjoy jewelry and gems?
Do you enjoy talking with friends and co-workers?
Could you use an extra income source?
Take a look at our great Jewelry Dealers Program.
Carolyn Doyle
~~~~~~~~~~~~~~~~~~~~~~~~~~~~~~
Want to change the e-mail address at which you receive this newsletter?
Want to (gulp) unsubscribe?
and let me know what you want to do.
~~~~~~~~~~~~~~~~~~~~~~~~~~~~~~
The AZGem Gems Newsletter is now distributed through RSS, as well as by e-mail. Use the appropriate button below to add the azgem.com feed to your RSS service.

~~~~~~~~~~~~~~~~~~~~~~~~~~~~~~

AZGem.com is the Web presence of:

The Dorado Company
P.O. Box 8232
Scottsdale, AZ 85252-8232

(C)2011 The Dorado Company All rights reserved.

An az-webs network site