AZGem Gems

December 2012
---
The World's Most Useful
Gem & Jewelry Monthly Newsletter
---
Written by Carolyn Doyle for customers of
The Dorado Company
and other visitors to the azgem.com website who subscribe.
~~~~~~~~~~~~~~~~~~~~~~~~~~~~~~
Share this newsletter with friends and co-workers by printing or forwarding it to them in its entirety.
~~~~~
Sign up for a free subscription to the AZGem Gems monthly newsletter.
To enquire about gems or jewelry...

~~~~~
Back issues of the AZGem Gems newsletter can be accessed by clicking here.
Usable Gems... and a little opinion.
Estee Lauder Jewelry Auction
Estee Lauder jewelry auction - the personal jewelry collection of Estee Lauder and daughter-in-law, Evelyn Lauder, will be sold at the Magnificent Jewels auction at Sotheby's New York on December 5, 2012. The collection being offered numbers 35 pieces of exquisite jewelry that belonged to the two makeup moguls
The Estee Lauder jewelry auction proceeds... projected at an impressive $13 million by Sotheby's, will go to the Breast Cancer Research Foundation, founded by Evelyn in 1993.
It is well documented that the two ladies owned some incredible gems, and these gems became the focal point of numerous amazing jewelry pieces.
One necklace in particular features a 47.14 carat fancy yellow diamond that Estee Lauder bought from a friend, the Duchess of Windsor in the 1970's. The Duchess originally purchased the yellow from Harry Winston in 1951, and had it mounted in a ring setting.
At some point Estee had the heart shaped yellow diamond remounted as a pendent. It was paired with a chain of white diamonds. The piece now totals 95 carats of diamonds. It is estimated that it will sell for $1.5 to $2 million.
Evelyn Lauder's 6.54 carat pink diamond ring is also in the sale. Because pink diamonds are rare - and intense, fancy pinks are extremely rare, the ring is projected to fetch $5 million.
The pink diamond ring was made by Oscar Heyman & Brothers of New York. They are manufacturers of the very finest precious stone jewelry. Their guiding principle is "Only the finest".
The Estee Lauder jewelry auction will continue with a second prestige event on February 4, 2013. In that sale, another 60 items will go up for auction They will be a feature of Sotheby's Important Jewels Sale.
The Estee Lauder jewelry auctions feature necklaces, brooches, earrings, bracelets, and even jeweled evening bags.
Many of the pieces to be auctioned feature colored gems. Rubies, emeralds, and sapphires are prevalent, but some artistically unique pieces feature amethyst, chalcedony, and other stones.
Lisa Hubbard, cochairman of Sotheby's International Jewelry Collection, said "In general, these jewelry collections give you a window into the world of the women who wore them. In the case of the Lauders, these were businesswomen with incredible careers moving through a world of influence. As a result, some of the pieces could be worn in the day and others definitely needed the glamour of evening."
As noted above, Evelyn was an early advocate and supporter of breast cancer awareness and research. She is credited with creating the pink ribbon symbol.
Estee Lauder passed away in April, 2004. Evelyn Lauder passed away in November, 2011.
The Estee Lauder jewelry auction was organized by Leonard A. Lauder, chairman emeritus of the Estee Lauder Companies. Leonard is the husband of Evelyn Lauter, and the son of Estee.
He said in a statement... "Each piece of jewelry is unique and very special. They were each designed to be timeless pieces that also manifest exceptional style and taste. I know that both my mother Estee and my dear wife Evelyn would be pleased that these items are being sold to raise funds for the Breast Cancer Research Foundation."
The Estee Lauder jewelry auctions will be historic events in the fashion, jewelry, and luxury auction realms.
Photo Information
Descriptions taken from the Sotheby's Magnificent Jewels catalogue.
Top - Pair of 18 karat gold, emerald, and diamond earclips – From the collection of Evelyn Lauder
Next - Magnificent platinum, 18 karat gold, fancy intense yellow diamond and diamond pendant-necklace, Van Cleef & Arpels – From the collection of Estee Lauder
Next - Close up of the fancy intense yellow diamond pendant and diamond surround
Next - Magnificent platinum, fancy intense pink diamond, and diamond ring, Oscar Heyman & Brothers - From the collection of Evelyn Lauder
Next - Whimsical white gold, chalcedony, sapphire, amethyst, and diamond 'Flowerhead' brooch, designed by Suzanne Belperron - From the collection of Estee Lauder
Next - Platinum,18 karat gold, mystery-set ruby and diamond brooch, Van Cleef & Arpels – From the collection of Evelyn Lauder
Next - Platinum,18 karat gold, pink sapphire, and ciamond ring – From the collection of Evelyn Lauder
Next - 18 karat gold, ruby, and diamond bracelet, Van Cleef & Arpels – From the collection of Estee Lauder
Next - Gem Special Offer - Swiss Blue Topaz
Next: - Faberge pendant / brooch. Made of white gold, with rose diamond face, dressed in a costume of white diamonds, studded with emeralds, moonstones, blue sapphires, and spinels, with 373 stones, totaling 11.55 carats.
Next - Dealer Product Image - Chrome Diopside and White Topaz Ring in Sterling Silver
Last - Dealer Program Image - Pink Spinel and Sterling Silver Earrings
A Google search using keywords such as sotheby's magnificent jewels auction or estee lauder bio can return some very interesting information and websites.
Gem Offer
Here is this month's special gem deal.
Gem: A flawless Swiss Blue topaz
Color: Vibrant Swiss Blue
Quality: Premium
Shape: Emerald cut octagon
Size: 15.5 x 11.6 mm
Weight: 12.17 carats
Price: $85
Send me an email (with anti-spam) and tell me that you want this fine gem.
We keep gem prices low by buying quality gemstone rough worldwide, and having the rough material cut by our gem cutters in Asia.
Gem Industry News
Colored gemstone producer Gemfields has agreed to buy Faberge, famous for its Tsarist-era jeweled eggs, precious objects, and high-end jewelry. The reported transaction value is about $142 million.
Gemfields' primary business is mining emeralds in Zambia. It is also a leading gemstone exploration and discovery (prospecting) company focusing on emerald, ruby, and sapphire deposits. The acquisition of Fabrege represents Gemfields' entry into consumer sales.
Jewelry Dealers
Now is the time!
Jewelry sales people should be focusing on serving existing customers' holiday gift needs. People that have bought from you before are beginning to look for gift ideas.
You can provide quality, value, and service. An ailing economy is an opportunity for you, the independent jewelry dealer.
These existing customers can also turn you on to new customers... if you ask.
People still want and need to give and receive jewelry. A slow economy isn't a deal killer when you offer quality, personal service, and low prices.
Be The Quality Jewelry Discounter.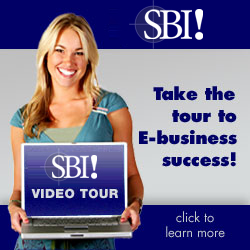 Jewelry Dealers Program
Do you enjoy jewelry and gems?
Do you enjoy talking with friends and friends of friends?
Could you use an extra income source?
Take a look at our great Jewelry Dealers Program.
Carolyn Doyle
~~~~~~~~~~~~~~~~~~~~~~~~~~~~~~
Want to change the e-mail address at which you receive this newsletter?
Want to (gulp) unsubscribe?
and let me know what you want to do.
~~~~~~~~~~~~~~~~~~~~~~~~~~~~~~
The AZGem Gems Newsletter is now distributed through RSS, as well as by e-mail. Use the appropriate button below to add the azgem.com feed to your RSS service.

~~~~~~~~~~~~~~~~~~~~~~~~~~~~~~

AZGem.com is the Web presence of:

The Dorado Company
P.O. Box 8232
Scottsdale, AZ 85252-8232

(C)2012 The Dorado Company All rights reserved.

An az-webs network site