AZGem Gems

December 2013
---
The World's Most Useful
Gem & Jewelry Monthly Newsletter
---
Written by Carolyn Doyle for customers of
The Dorado Company
and other visitors to the azgem.com website who subscribe.
~~~~~~~~~~~~~~~~~~~~~~~~~~~~~~
Share this newsletter with friends and co-workers by printing or forwarding it to them in its entirety.
~~~~~
Sign up for a free subscription to the AZGem Gems monthly newsletter.
To enquire about gems or jewelry...

~~~~~
Back issues of the AZGem Gems newsletter can be accessed by clicking here.
Usable Gems... and a little opinion.
Holiday Traditions and Jewelry
Holiday traditions and jewelry gifts are long established practices in many cultures around the world.
In America, celebrating the holidays of Christmas and Chanukah (Hanukkah) are rooted in centuries of customs and tradition. Most of these customs were brought here by immigrants. Some have been added that are purely American.
These traditions are rooted in religion, family, and even geography, to list just a few of the many influences on how we celebrate the holidays. Holiday images in classic movies such as White Christmas differ greatly from the reality of sub-tropical Florida or the desert southwest.
The preparation and serving of traditional foods... and the giving of gifts, are important parts of these celebrations, across America and around the world. Jewelry is a wonderful holiday gift. It is also a popular gift, and appreciated by the person receiving the gift.
Jewelry is always a popular item when exchanging gifts. Christmas-themed jewelry often makes an appearance at this time. Christmas-themed jewelry is traditionally worn during the period between Thanksgiving Day and New Years, but it will be in style year after year, so it remains a popular gift genre.
Some jewelry gifts carry a religious theme, such as a Christian cross or Star of David. A seemingly infinite variety of design variations in religion-themed jewelry are available.
Interestingly, many holiday jewelry gifts include brightly hued gems of multiple colors, whether or not the piece has a holiday theme. Possibly the choice of a multi-colored pendant, brooch, or ring is inspired by other bright and colorful decorations of the season.
Traditional jewelry pieces are probably the most popular. Pieces that can be worn all year will always be in demand. Earrings, bracelets, pendants, pins (brooches), necklaces, wrist watches, brooch watches, right hand rings, cocktail rings, signet rings, coin rings, and hair jewelry offer many choices.
Christmas is clinically defined by several sources as...
Christmas is both a sacred religious holiday and a worldwide cultural and commercial phenomenon. For two millennia, people around the world have been observing it with traditions and practices that are both religious and secular in nature. Christians celebrate Christmas Day as the anniversary of the birth of Jesus of Nazareth, a spiritual leader whose teachings form the basis of their religion.

Popular Christmas customs include exchanging gifts, decorating Christmas trees, attending church, sharing meals with family and friends and, of course, waiting for Santa Claus to arrive. December 25 – Christmas Day – has been a federal holiday in the United States since 1870.
Chanukah is described by several sources as...
Chanukah is the Jewish festival of rededication, also known as the festival of lights, is an eight day festival beginning on the 25th day of the Jewish month of Kislev. Chanukah is the Hebrew word meaning dedication.

Chanukah is probably one of the best known Jewish holidays, not because of any greater religious significance, but because of its proximity to Christmas. Many non-Jews are said to think of this holiday as the" Jewish Christmas", adopting many of the Christmas customs, such as gift-giving and holiday decorating.

The story of Chanukah begins even before the Hellenistic period. The holiday commemorates the victory of the Jews, led by Judah Maccabee, over the armies of Antiochus IV and the Seleucid Empire in 165 B.C.E.

The Hellenistic period began when Alexander the Great conquered Syria, Egypt and Judea (in the year 332 B.C.E.), spreading Greek culture and language to North Africa. Alexander allowed the indigenous people he conquered to continue observing their own religions and retain a certain degree of autonomy. The holiday continues to be observed, uninterrupted.
Holiday traditions and jewelry gifts have all become an integral part of our culture. They bring people together in a spirit of family, celebration... and fun.
Photo Information
Top - Christmas tree brooch / pin
Next - Star of David designer pendant
Next - Peacock brooch / pin in gold, diamonds, and colored gems
Next - Red spinel and diamond ring
Next - Colored gem bracelet
Next: - Gem special offer - Blue spinel and sterling silver ring, with CZ accent stones
Next - Christmas tree display
Next - Dealer Product Image - Blue Spinel and White Topaz Ring in Sterling Silver
Last - Dealer Program Image - Pink Spinel and Sterling Silver Earrings
A Google search for links or images using keywords such as Christmas traditions or Chanukah can return some very interesting information and websites.
Gem Offer
Here is this month's special gem deal.
Jewelry:: Sterling (.925) silver ring
Gem: Spinel
Color: Blue
Quality: Good
Shape: Marquise
Ring Dimensions: 20.7 x 14.6 mm
Ring Size: 7 1/4
Ring Weight: 26 carats
Price: $77, plus shipping ($5)
Send me an email (with anti-spam) (carolynatazgemdotcom) and tell me that you want this fine gem.
We keep gem prices low by buying quality gemstone rough worldwide, and having the rough material cut by our gem cutters in Asia.
Gem Industry News
Americans Plan to Trim the Tree and their Holiday Budgets this Year
Some retailers are opening their doors on Thanksgiving day to offer heavy deals to entice consumers into their doors, and it might be for good reason as Americans plan to spend less this holiday shopping season.
A new Gallup poll findes American consumers plan to spend an average of $704 on holiday giving this year, compared to $786 last year. However, the average consumers shelled out more than they originally planned last year, which was $770.
When consumers were asked about their spending plans for this holiday season, 57% said they planned to spend the same amount as last year, 26% plan to spend less and 15% expect to spend more.
Jewelry Dealers
The holiday selling season is here!
You should be booking appointments with your existing customers. You should also be soliciting referrals from your customers for potential new customers.
Good merchandise, good service, and good prices give you a big advantage over retail stores. Now is the time to make your year's efforts pay off for your customers and you.
The holiday season is now.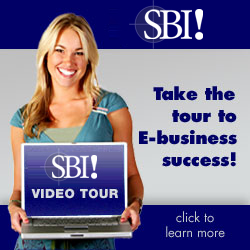 Jewelry Dealers Program
Do you enjoy jewelry and gems?
Do you enjoy talking with friends and friends of friends?
Could you use an extra income source?
Take a look at our great Jewelry Dealers Program.
Carolyn Doyle
~~~~~~~~~~~~~~~~~~~~~~~~~~~~~~
Want to change the e-mail address at which you receive this newsletter?
Want to (gulp) unsubscribe?
and let me know what you want to do.
~~~~~~~~~~~~~~~~~~~~~~~~~~~~~~
The AZGem Gems Newsletter is now distributed through RSS, as well as by e-mail. Use the appropriate button below to add the azgem.com feed to your RSS service.

~~~~~~~~~~~~~~~~~~~~~~~~~~~~~~

AZGem.com is the Web presence of:

The Dorado Company
P.O. Box 8232
Scottsdale, AZ 85252-8232

(C)2013 The Dorado Company All rights reserved.

An az-webs network site